SHIMMER
75% Extra Fine Superwash Merino, 20% Nylon, 5% Stellina
Sock/4 Ply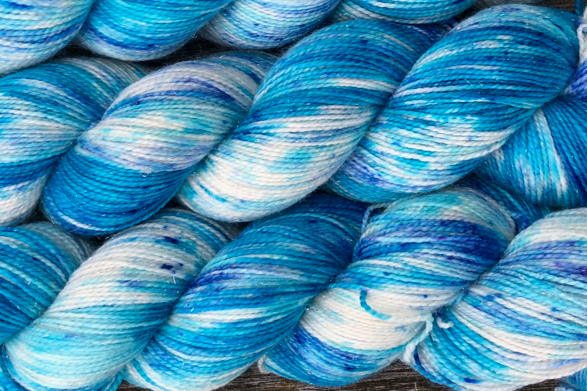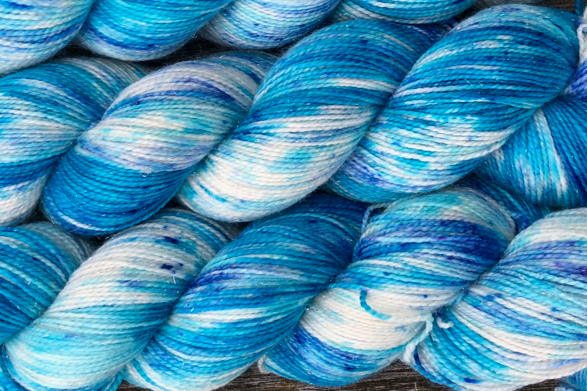 SHIMMER
75% Extra Fine Superwash Merino, 20% Nylon, 5% Stellina
Sock/4 Ply
100g
400m
26-30 sts/10cm
2.25-3mm
Click on the large image to expand and enter the Gallery.
Choose your yarn here:
Shimmer has a delicate silver sparkle from the addition of stellina, a non metal fibre, set against springy merino and added nylon for extra strength. This luxurious yarn is machine washable on a cold gentle cycle.
This yarn is hand dyed by Debonnaire. Please ensure you order adequate quantities to complete your project. Should you need more than we have in stock, or you would prefer an alternative colour, this can be dyed to order. (Please allow up to 10 days for production.) Email erica@debonnaireyarns.com with your requirements.